WHEN CONFRONTED WITH DECEPTION SATAN USES A COMBINATION OF LIES.

.

When I was confronted by Mormon Missionaries, what made me believe that God was involved, was the fact that they kept coming back to my house. After a few tries I asked them, why do you keep coming to this house? Their answer was: "we pray over the neighborhood and God keeps pointing us to your house."

.

I thought if I let them into the house I could persuade them to stop coming. I had never heard of the Mormons. They come in twos for a reason. 'Spiritual' power is doubled and they take control.

.

So far we have two parts of the Combination. 1: the Church of Jesus Christ and Latter-day Saints! 2: supposedly sent by God.

.

The third part of the combination was a large book with beautiful images of Jesus Christ (PAINTINGS), His activities and all the various involvements that come with Mormonism. The Mormon history of what they went through going West and opening up Utah etc. was impressive. They hit every button to make one want to participate. When it came to tithing which we couldn't afford, the missionaries assured us it was not an issue since the Church will even pay your bills for you.

.

In the case of 'Rapture at Twilight' in my situation I was hit three ways again to try to make me think it was for real. One was an 'internet preacher' on a YouTube, who shared a humbling discovery that he had just made about the Rapture. He was certain that the message came directly from God. The timing lined up with Christine's promise. The teachers use Bible verses out of context and unawares put people on a road to losing their faith.

.

Christine told us that there would be three days of darkness in her parallel Feast of Passover because there were three hours of darkness before Jesus gave up the Ghost was one reason. The other was Jonah who was three days in the belly of the whale.

.

Matthew 27:45-46

"Now from the sixth hour there was darkness over all the land unto the ninth hour. And about the ninth hour Jesus cried with a loud voice, saying, Eli, Eli, lama sabachthani? that is to say, My God, my God, why hast thou forsaken me?

whom I didn't know."

.

To confirm that those three hours indeed could be represented as three days of darkness since God is on a different time schedule than humans, 

Efrain Rodriguez, landed in my email from Puerto Rico claiming that God told him to preach about the darkness that was to come over his homeland by means of an asteroid and how it was to affect even the US. mainland. He had been assigned to preach this for forty years. It was confirmed by a number of YouTubes reassuring that we could count on that. Obviously it had nothing to do with Christine's three hours of darkness.

.

Mark 13:22

"For false Christs and false prophets shall rise, and shall shew signs and wonders, to seduce, if it were possible, even the elect."

.

MONSTER ASTEROID HEADING TOWARDS EARTH – MASSIVE ROGUE PLANET SEEN WITH STRANGE ORBIT
Aug 22, 2018 – Skywatch Media News
https://www.youtube.com/watch?v=EHtmwElMToA

.

ASTEROID THE SIZE OF GREAT PYRAMID MAKING A CLOSE APPROACH TO EARTH, FIREBALL WATCH ALERT
DAHBOO77 27 Aug, 2018
https://www.youtube.com/watch?v=UZyYrjB2e3A
https://www.rt.com/news/436896-asteroid-flyby-earth-august

.
ORIGINAL IMMINENT ASTERIOD IMPACT PROPHECY SUMMARY
I Choose My Eternity Now Published on Aug 24, 2018
https://www.youtube.com/watch?v=VmqAyt9WUyQ
.
.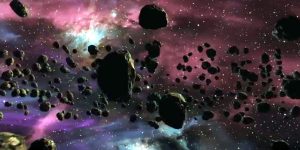 HOW TO FACE THE JUDGMENT OF THE ASTEROID IMPACT

Efrain Rodriguez
https://www.youtube.com/watch?v=hr7LHy8gA7s

.
THREE DAYS OF DARKNESS, CRITICAL MASS AND THE GREAT APOSTASY Behold I Come – Published Dec 11, 2017
https://www.youtube.com/watch?v=S1LQZ9DoLnM

.

MESSAGE FROM GOD, 3 DAYS OF DARKNESS, FALLEN ANGELS COMING

I Choose My Eternity Now
Published on Dec 4, 2017
https://www.youtube.com/watch?v=3cIbLZ6_suk

.
EXACTLY WHEN WILL 3 DAYS OF DARKNESS OCCUR?? URGENT MESSAGE!!
Cornelius Jones
Published on Aug 24, 2018

https://www.youtube.com/watch?v=lv3WiV-5rsw
.
THIS FALSE TESTIMONY CAME ALONG WITH IT:

WHAT TO DO DURING THE THREE DAYS OF DARKNESS:

.

Darkness day 1 =

Thursday ( stay indoors and never go outside during the 3 days of darkness. People who go outside will not survive the Angels of Death. Warning: All people that get into a ufo will die because aliens eat humans and aliens are evil fallen angels of darkness in disguise. (You don't believe that ufos exist? There are countless hours of ufo video footage on youtube.com ) Do not think about ufo(s). Never get into a ufo. You are only protected by God's holy angels if you never leave your home during the 3 days of darkness. Do not let anything bring you outside, not even people that see aliens or aliens themselves that try to talk to people. Never open your closed and locked door or window for anyone pretending to be a loved one in your family because it is a mean trick and a lie. You will die if you look outside to see who is at the door. You will only stay alive if you obey Yahuveh and Jesus by never opening your doors or windows for anyone. Never talk to an alien and never open your closed and locked door for an alien. Just keep your doors and windows closed & locked. You might hear exciting sounds outside during the 3 days of darkness. Just ignore 100% of all sounds outside because IT IS A TRICK to hurt people that go outside. Only focus on Jesus. ).

.

Darkness day 2 =

Friday ( stay indoors and never go outside during the 3 days of darkness. People who go outside will not survive the Angels of Death. Warning: All people that get into a ufo will die because aliens eat humans and aliens are evil fallen angels of darkness in disguise. (You don't believe that ufos exist? There are countless hours of ufo video footage on youtube.com ) Do not think about ufo(s). Never get into a ufo. You are only protected by God's holy angels if you never leave your home during the 3 days of darkness. Do not let anything bring you outside, not even people that see aliens or aliens themselves that try to talk to people. Never open your closed and locked door or window for anyone pretending to be a loved one in your family because it is a mean trick and a lie. You will die if you look outside to see who is at the door. You will only stay alive if you obey Yahuveh and Jesus by never opening your doors or windows for anyone. Never talk to an alien and never open your closed and locked door for an alien. Just keep your doors and windows closed & locked. You might hear exciting sounds outside during the 3 days of darkness. Just ignore 100% of all sounds outside because IT IS A TRICK to hurt people that go outside. Only focus on Jesus. ).

.

Darkness day 3 =

Saturday ( stay indoors and never go outside during the 3 days of darkness. People who go outside will not survive the Angels of Death. Warning: All people that get into a ufo will die because aliens eat humans and aliens are evil fallen angels of darkness in disguise. (You don't believe that ufos exist? There are countless hours of ufo video footage on youtube.com ) Do not think about ufo(s). Never get into a ufo. You are only protected by God's holy angels if you never leave your home during the 3 days of darkness. Do not let anything bring you outside, not even people that see aliens or aliens themselves that try to talk to people. Never open your closed and locked door or window for anyone pretending to be a loved one in your family because it is a mean trick and a lie. You will die if you look outside to see who is at the door. You will only stay alive if you obey Yahuveh and Jesus by never opening your doors or windows for anyone. Never talk to an alien and never open your closed and locked door for an alien. Just keep your doors and windows closed & locked. You might hear exciting sounds outside during the 3 days of darkness. Just ignore 100% of all sounds outside because IT IS A TRICK to hurt people that go outside. Only focus on Jesus. ).

.

I Choose MY ETERNITY NOW.

Let's open our hearts to Jesus – He loves us. RSVP in prayer to claim eternal life. Turn from sin. Live for Him. The Rapture is at the door!

We need to acknowledge in our hearts and say it with our mouth that Jesus Christ is the Son of God, that He died for our sins on the cross, was buried, rose from the dead on the 3rd day, to reconcile us to God the Father. He took our sins on Himself as a living Sacrifice, gave up His life for us at age 33, paid for our sins. He's waiting for us to come to Him with a repentant heart, that we promise to change for Him with His Holy Spirit's help to become His Bride. Time is getting extremely short. Will you choose Him today? John 3:16-18, 3:36, 14:3, Acts 3:19


3 DAYS OF DARKNESS, SCRIPTURE REFERENCES (present KJV)

.

Matthew 12:39-40

"But he answered and said unto them, An evil and adulterous generation seeketh after a sign; and there shall no sign be given to it, but the sign of the prophet Jonas: For as Jonas was three days and three nights in the whale's belly; so shall the Son of man be three days and three nights in the heart of the earth. "

.
(Notice how Jonah was changed to Jonas: Some believe it's a Mandela effect, Q Wave, or supernatural. There is no original Bible available at this point. The Bible states that it would happen in Amos 8:12 "And they shall wander from sea to sea, and from the north even to the east, they shall run to and fro to seek the word of the LORD, and shall not find it.")1 Corinthians 15:4 "And that he was buried, and that he rose again the third day according to the scriptures:"

.

John 4:48

"Then said Jesus unto him, Except ye see signs and wonders, ye will not believe."

.

Jonah 1:17

"Now the LORD had prepared a great fish to swallow up Jonah. And Jonah was in the belly of the fish three days and three nights."

.

In the Bible, 3 Days of Darkness happened before God's People were going to the Promised Land.

.

Exodus 10:21-23

"And the LORD said unto Moses, Stretch out thine hand toward heaven, that there may be darkness over the land of Egypt, even darkness which may be felt. And Moses stretched forth his hand toward heaven; and there was a thick darkness in all the land of Egypt three days: They saw not one another, neither rose any from his place for three days: but all the children of Israel had light in their dwellings."

.

Joshua 24:7

And when they cried unto the LORD, he put darkness between you and the Egyptians, and brought the sea upon them, and covered them; and your eyes have seen what I have done in Egypt: and ye dwelt in the wilderness a long season.

Exodus 7:14

And the LORD said unto Moses, Pharaoh's heart is hardened, he refuseth to let the people go.

.
HOW THE PASSOVER WAS INSTITUTED

.

Exodus 12:1-42

"And the LORD spake unto Moses and Aaron in the land of Egypt, saying, This month shall be unto you the beginning of months: it shall be the first month of the year to you. Speak ye unto all the congregation of Israel, saying, In the tenth day of this month they shall take to them every man a lamb, according to the house of their fathers, a lamb for an house:

.

"And if the household be too little for the lamb, let him and his neighbour next unto his house take it according to the number of the souls; every man according to his eating shall make your count for the lamb. Your lamb shall be without blemish, a male of the first year: ye shall take it out from the sheep, or from the goats:

.

"And ye shall keep it up until the fourteenth day of the same month: and the whole assembly of the congregation of Israel shall kill it in the evening. And they shall take of the blood, and strike it on the two side posts and on the upper door post of the houses, wherein they shall eat it. And they shall eat the flesh in that night, roast with fire, and unleavened bread; and with bitter herbs they shall eat it.

.

"Eat not of it raw, nor sodden at all with water, but roast with fire; his head with his legs, and with the purtenance thereof. And ye shall let nothing of it remain until the morning; and that which remaineth of it until the morning ye shall burn with fire.

And thus shall ye eat it; with your loins girded, your shoes on your feet, and your staff in your hand; and ye shall eat it in haste: it is the LORD'S passover.

.

"For I will pass through the land of Egypt this night, and will smite all the firstborn in the land of Egypt, both man and beast; and against all the gods of Egypt I will execute judgment: I am the LORD. And the blood shall be to you for a token upon the houses where ye are: and when I see the blood, I will pass over you, and the plague shall not be upon you to destroy you, when I smite the land of Egypt. And this day shall be unto you for a memorial; and ye shall keep it a feast to the LORD throughout your generations; ye shall keep it a feast by an ordinance for ever.

.

"Seven days shall ye eat unleavened bread; even the first day ye shall put away leaven out of your houses: for whosoever eateth leavened bread from the first day until the seventh day, that soul shall be cut off from Israel. And in the first day there shall be an holy convocation, and in the seventh day there shall be an holy convocation to you; no manner of work shall be done in them, save that which every man must eat, that only may be done of you.

.

"And ye shall observe the feast of unleavened bread; for in this selfsame day have I brought your armies out of the land of Egypt: therefore shall ye observe this day in your generations by an ordinance for ever. In the first month, on the fourteenth day of the month at even, ye shall eat unleavened bread, until the one and twentieth day of the month at even.

.

"Seven days shall there be no leaven found in your houses: for whosoever eateth that which is leavened, even that soul shall be cut off from the congregation of Israel, whether he be a stranger, or born in the land. Ye shall eat nothing leavened; in all your habitations shall ye eat unleavened bread. Then Moses called for all the elders of Israel, and said unto them, Draw out and take you a lamb according to your families, and kill the passover.

.

"And ye shall take a bunch of hyssop, and dip it in the blood that is in the bason, and strike the lintel and the two side posts with the blood that is in the bason; and none of you shall go out at the door of his house until the morning. For the LORD will pass through to smite the Egyptians; and when he seeth the blood upon the lintel, and on the two side posts, the LORD will pass over the door, and will not suffer the destroyer to come in unto your houses to smite you.

.

"And ye shall observe this thing for an ordinance to thee and to thy sons for ever. And it shall come to pass, when ye be come to the land which the LORD will give you, according as he hath promised, that ye shall keep this service. And it shall come to pass, when your children shall say unto you, What mean ye by this service? That ye shall say, It is the sacrifice of the LORD'S passover, who passed over the houses of the children of Israel in Egypt, when he smote the Egyptians, and delivered our houses. And the people bowed the head and worshipped. And the children of Israel went away, and did as the LORD had commanded Moses and Aaron, so did they.

.

"And it came to pass, that at midnight the LORD smote all the firstborn in the land of Egypt, from the firstborn of Pharaoh that sat on his throne unto the firstborn of the captive that was in the dungeon; and all the firstborn of cattle. And Pharaoh rose up in the night, he, and all his servants, and all the Egyptians; and there was a great cry in Egypt; for there was not a house where there was not one dead.

.

"And he called for Moses and Aaron by night, and said, Rise up, and get you forth from among my people, both ye and the children of Israel; and go, serve the LORD, as ye have said. Also take your flocks and your herds, as ye have said, and be gone; and bless me also. And the Egyptians were urgent upon the people, that they might send them out of the land in haste; for they said, We be all dead men. And the people took their dough before it was leavened, their kneadingtroughs being bound up in their clothes upon their shoulders.

.

"And the children of Israel did according to the word of Moses; and they borrowed of the Egyptians jewels of silver, and jewels of gold, and raiment: And the LORD gave the people favour in the sight of the Egyptians, so that they lent unto them such things as they required. And they spoiled the Egyptians. And the children of Israel journeyed from Rameses to Succoth, about six hundred thousand on foot that were men, beside children.

.

"And a mixed multitude went up also with them; and flocks, and herds, even very much cattle. And they baked unleavened cakes of the dough which they brought forth out of Egypt, for it was not leavened; because they were thrust out of Egypt, and could not tarry, neither had they prepared for themselves any victual. Now the sojourning of the children of Israel, who dwelt in Egypt, was four hundred and thirty years. And it came to pass at the end of the four hundred and thirty years, even the selfsame day it came to pass, that all the hosts of the LORD went out from the land of Egypt. It is a night to be much observed unto the LORD for bringing them out from the land of Egypt: this is that night of the LORD to be observed of all the children of Israel in their generations."

.

THE DAY OF THE LORD INCLUDES THE TRIBULATION

AND THE 1000 YEAR MILLENNIUM

.

2 Peter 3:8

But, beloved, be not ignorant of this one thing, that one day is with the Lord as a thousand years, and a thousand years as one day.

.

GOD WARNS ISRAEL ABOUT THEIR FUTURE

.

Joel 2:30-32

"And I will shew wonders in the heavens and in the earth, blood, and fire, and pillars of smoke. The sun shall be turned into darkness, and the moon into blood, before the great and the terrible day of the LORD come. And it shall come to pass, that whosoever shall call on the name of the LORD shall be delivered: for in mount Zion and in Jerusalem shall be deliverance, as the LORD hath said, and in the remnant whom the LORD shall call."

Ezekiel 30:3

"For the day is near, even the day of the LORD is near, a cloudy day; it shall be the time of the heathen.

.

Ezekiel 32:7-8

"And when I shall put thee out, I will cover the heaven, and make the stars thereof dark; I will cover the sun with a cloud, and the moon shall not give her light. All the bright lights of heaven will I make dark over thee, and set darkness upon thy land, saith the Lord GOD."

.

Job 10:22

"A land of darkness, as darkness itself; and of the shadow of death, without any order, and where the light is as darkness."

Ezekiel 34:12

"As a shepherd seeketh out his flock in the day that he is among his sheep that are scattered; so will I seek out my sheep, and will deliver them out of all places where they have been scattered in the cloudy and dark day."

.

Isaiah 13:6-10

"Howl ye; for the day of the LORD is at hand; it shall come as a destruction from the Almighty. Therefore shall all hands be faint, and every man's heart shall melt: And they shall be afraid: pangs and sorrows shall take hold of them; they shall be in pain as a woman that travaileth: they shall be amazed one at another; their faces shall be as flames. Behold, the day of the LORD cometh, cruel both with wrath and fierce anger, to lay the land desolate: and he shall destroy the sinners thereof out of it. For the stars of heaven and the constellations thereof shall not give their light: the sun shall be darkened in his going forth, and the moon shall not cause her light to shine."

.

Zechariah 14:6-7

"And it shall come to pass in that day, that the light shall not be clear, nor dark: But it shall be one day which shall be known to the LORD, not day, nor night: but it shall come to pass, that at evening time it shall be light."

.

Joel 2:2

"A day of darkness and of gloominess, a day of clouds and of thick darkness, as the morning spread upon the mountains: a great people and a strong; there hath not been ever the like, neither shall be any more after it, even to the years of many generations."

.

Joel 2:10

"The earth shall quake before them; the heavens shall tremble: the sun and the moon shall be dark, and the stars shall withdraw their shining:"

.

Hosea 6:2

"After two days will he revive us: in the third day he will raise us up, and we shall live in his sight."

.

Amos 5:18

"Woe unto you that desire the day of the LORD! to what end is it for you? the day of the LORD is darkness, and not light.

.

A WARNING TO ISRAEL ABOUT THEIR FEASTS

.

Amos 5:20-22

"Shall not the day of the LORD be darkness, and not light? even very dark, and no brightness in it? I hate, I despise your feast days, and I will not smell in your solemn assemblies. Though ye offer me burnt offerings and your meat offerings, I will not accept them: neither will I regard the peace offerings of your fat beasts."

.

Amos 8:9-10

"And it shall come to pass in that day, saith the Lord GOD, that I will cause the sun to go down at noon, and I will darken the earth in the clear day: And I will turn your feasts into mourning, and all your songs into lamentation; and I will bring up sackcloth upon all loins, and baldness upon every head; and I will make it as the mourning of an only son, and the end thereof as a bitter day."

Isaiah 5:30

"And in that day they shall roar against them like the roaring of the sea: and if one look unto the land, behold darkness and sorrow, and the light is darkened in the heavens thereof."

.

Isaiah 13:6-10 "

Howl ye; for the day of the LORD is at hand; it shall come as a destruction from the Almighty. Therefore shall all hands be faint, and every man's heart shall melt: And they shall be afraid: pangs and sorrows shall take hold of them; they shall be in pain as a woman that travaileth: they shall be amazed one at another; their faces shall be as flames. Behold, the day of the LORD cometh, cruel both with wrath and fierce anger, to lay the land desolate: and he shall destroy the sinners thereof out of it. For the stars of heaven and the constellations thereof shall not give their light: the sun shall be darkened in his going forth, and the moon shall not cause her light to shine."

.

THE NEW TESTAMENT IS TO THE BODY OF CHRIST JESUS

THE MOON TURNS INTO BLOOD IS ALWAYS SINGULAR NOT A TETRAD

.

Acts 2:19-20

"And I will shew wonders in heaven above, and signs in the earth beneath; blood, and fire, and vapour of smoke: The sun shall be turned into darkness, and the moon into blood, before that great and notable day of the Lord come:

.

THE ANTICHRIST GETS INDEPENDENCE FROM GOD AT MIDPOINT OF THE TRIBULATION

.

Revelation 6:12-17

"And I beheld when he had opened the sixth seal, and, lo, there was a great earthquake; and the sun became black as sackcloth of hair, and the moon became as blood; And the stars of heaven fell unto the earth, even as a fig tree casteth her untimely figs, when she is shaken of a mighty wind. And the heaven departed as a scroll when it is rolled together; and every mountain and island were moved out of their places. And the kings of the earth, and the great men, and the rich men, and the chief captains, and the mighty men, and every bondman, and every free man, hid themselves in the dens and in the rocks of the mountains; And said to the mountains and rocks, Fall on us, and hide us from the face of him that sitteth on the throne, and from the wrath of the Lamb: For the great day of his wrath is come; and who shall be able to stand?"

.

Luke 21:25-26

And there shall be signs in the sun, and in the moon, and in the stars; and upon the earth distress of nations, with perplexity; the sea and the waves roaring; Men's hearts failing them for fear, and for looking after those things which are coming on the earth: for the powers of heaven shall be shaken.

.

THE IMPORTANCE OF WATCHING:

.
Luke 21:34-36 "And take heed to yourselves, lest at any time your hearts be overcharged with surfeiting, and drunkenness, and cares of this life, and so that day come upon you unawares. For as a snare shall it come on all them that dwell on the face of the whole earth. Watch ye therefore, and pray always, that ye may be accounted worthy to escape all these things that shall come to pass, and to stand before the Son of man.

.

AFTER THE THOUSAND YEAR MILLENNIUM GOD CREATES A NEW HEAVEN AND EARTH

.

2 Peter 3:10-13

"But the day of the Lord will come as a thief in the night; in the which the heavens shall pass away with a great noise, and the elements shall melt with fervent heat, the earth also and the works that are therein shall be burned up. Seeing then that all these things shall be dissolved, what manner of persons ought ye to be in all holy conversation and godliness, Looking for and hasting unto the coming of the day of God, wherein the heavens being on fire shall be dissolved, and the elements shall melt with fervent heat? Nevertheless we, according to his promise, look for new heavens and a new earth, wherein dwelleth righteousness."

Ecclesiastes 1:9

"The thing that hath been, it is that which shall be; and that which is done is that which shall be done: and there is no new thing under the sun.

.

GOD WILL KEEP US SAFE IF WE ARE HIS CHILDREN

.

Psalms 91:2

"I will say of the LORD, He is my refuge and my fortress: my God; in him will I trust."

.

Psalms 91:9-11

"Because thou hast made the LORD, which is my refuge, even the most High, thy habitation; There shall no evil befall thee, neither shall any plague come nigh thy dwelling. For he shall give his angels charge over thee, to keep thee in all thy ways."

.

Psalms 46:1-3

"God is our refuge and strength, a very present help in trouble. Therefore will not we fear, though the earth be removed, and though the mountains be carried into the midst of the sea; Though the waters thereof roar and be troubled, though the mountains shake with the swelling thereof. Selah."

.

Psalms 121:1-8

<<A Song of degrees.>> "I will lift up mine eyes unto the hills, from whence cometh my help. My help cometh from the LORD, which made heaven and earth. He will not suffer thy foot to be moved: he that keepeth thee will not slumber. Behold, he that keepeth Israel shall neither slumber nor sleep. The LORD is thy keeper: the LORD is thy shade upon thy right hand. The sun shall not smite thee by day, nor the moon by night. The LORD shall preserve thee from all evil: he shall preserve thy soul. The LORD shall preserve thy going out and thy coming in from this time forth, and even for evermore."

.

John 3:16-18

"For God so loved the world, that he gave his only begotten Son, that whosoever believeth in him should not perish, but have everlasting life. For God sent not his Son into the world to condemn the world; but that the world through him might be saved. He that believeth on him is not condemned: but he that believeth not is condemned already, because he hath not believed in the name of the only begotten Son of God."

.

Romans 3:23

"For all have sinned, and come short of the glory of God;"

.

Romans 10:9

"That if thou shalt confess with thy mouth the Lord Jesus, and shalt believe in thine heart that God hath raised him from the dead, thou shalt be saved."

.

[Source: KJV SwordSearch 4-8 – Editor added bold lettering if it shows on the blog]